---
Over 70 e-books listed on this page!
---
If you are an author and would like your e-book listed, contact me
jalaughlin@cage-den.com
---
All the e-book covers are links directly to the Smashwords book page. The link will open in a new window. Please temporarily allow popups from this site to follow the link.
Most books purchased at
Smashwords
are available in multiple formats including epub, mobi, pdf and others. This means you can download them directly to your ebook readers such as iPad, Kindle, Sony ereader and others. Most PDA's and Smartphones can read one or more of the formats offered.
---
---
J.A. Laughlin's Descendants: Vampire Chronicles: A New Species, Descendants: Vampire Chronicles: Vampires of the Nile and A Vampire's Book of Knowledge By Hectar
---
---
| | |
| --- | --- |
| | The original vampires came into existence thousands of years before Christ. They were not so similar to the un-dead vampires of today's movies and literature, but were living people with real drama in their lives. KIBWE and IMANI lead the original vampires in an epic adventure to find a place where they could live as normally as possible, given the changes they have endured. |
| | Continue the saga of Kibwe and his Vim-Pyr in the Nile Valley. The second year poses more threats than the first. The Berbers isnvade the peaceful valley, then the Vim-Pyr must deal with the rising god, Inpu, and his new allie, Nebet-Het. Available now at Amazon, Smashwords, iTunes, Barnes and Noble, Google Play Books and many more. |
| | Hectar is a very old vampire, by his own standards. He is also very knowledgeable about his kind, in his own opiniion. This book was written by Hectar to alleviate the problem of young vampires seeking him out to ask questions that most young vampires have. Barring his ego and that some of his "knowledge" is flawed, it's a rather enjoyable read. |
~ ~ ~ ~
J.A. Laughlin
Living in Fayetteville, AR for the last 18 years has been a rather wonderful experience. Fayetteville is a beautiful city in the North-West Arkansas region. I have been writing on an off all my life. This is my first novel that I decided to publish, but there should be more to come in the future. I currently have four others in the works.
---
---
---
Jamie Hill's Family Ties
---
---
| | |
| --- | --- |
| | With a couple of dead bodies thrown in, Detective Brady Marshall's stolen goods case has just become a lot more interesting. His love life takes a turn for the better when he meets Gina Morris, a feisty waitress at the club where the latest victim has surfaced. A happily unattached ladies' man, Brady isn't looking to settle down. |
~ ~ ~ ~
Jamie Hill
Jamie Hill was born and raised in a beautiful, mid-sized town in Midwest, USA. At various times she wanted to be a veterinarian, teacher, cheerleader, TV star or a famous singer. The one thing she always wanted to be was a writer. Starting at about age ten, she penned romance as she envisioned it in one spiral notebook after another. When she's not working at the day job she loves, Jamie enjoys spending time with her family, reading, and watching movies (the scarier the better!) In her 'spare time' she can often be found writing, editing, or doing something more mundane like housework. After that, she's probably taking a nap. She loves to hear from readers, so feel free to drop her a line.
---
---
Nathan Pattillo's Alien Faith
---
---
| | |
| --- | --- |
| | Inheritance of an object not of this world leads to an unexpected direction. Believe in fact, theory, or an unseen force? Decide now and run for your life. This is a fast paced, modern day, sci-fi adventure that is free from profanity and sexual encounters. |




~ ~ ~ ~
Nathan Pattillo

I grew up in a small town north of Montgomery in Wetumpka, Alabama and currently reside in Meridian, Idaho. I have a great wife and four children that keep me happy. I work for Orthofix, selling Spinal bone growth stimulators. I wrote the entire book "Alien Faith" while waiting in doctors offices to do my job. I am heavily influenced by the truth and God. I enjoy reading and writing because of the freedom that it gives me to live adventures beyond this realm.
---
---
Alisa Dana Steinberg's Text Me
---
---
~
| | |
| --- | --- |
| | Small-town girl Penelope McAdams has one huge problem - she's clueless about technology - and when she moves to the all-wired-up and wireless world of NYC, where she mistakenly buys her first BlackBerry minus the text messaging service, she's in for trouble ... Get ready for this fresh, romantic comedy about new technology and old-fashioned movies and love. |




~ ~ ~ ~
Alisa Dana Steinberg

Alisa Dana Steinberg is a novelist, poet and blogger, and back in the day, she was a practicing psychotherapist (and now she frequently thinks she's the insane person in the room). She lives in Manhattan but doesn't own a pair of Jimmy Choo shoes or hangout at Bungalow 8 like Carrie Bradshaw (although she wouldn't be adverse to either). Steinberg is a lover of great literature, good jokes, romantic movies, and the frequent shopping excursion for fabulous clothes at bargain prices (where she doesn't have to fist fight a fellow shopper for a Juicy Couture sweater). She's the author of "Text Me, a Tale of Love and Technology" and "Notes from Ellen Wasserfeldman" (a comedic novel, the first of a trilogy, due out in the Fall of 2010). Steinberg has been a writer since the age she first played hopscotch (which wasn't yesterday).
---
---
Mitch Davies' A Wind In Montana
---
---
~
| | |
| --- | --- |
| | Enjoy the ride through High School with Rory and Victoria. They see changes coming so they begin to make decisions for themselves. First Rory drops out of the school band and basketball programs, alienating his teachers, in order to pursue a prestigious chemistry scholarship. Then they start a relationship and Victoria begins to consider alternatives to the music career she is being groomed for. |




~ ~ ~ ~
Mitch Davies

Mitch Davies was born in Canada and spent 40 years there before moving to the desert of Arizona. He is a true child of the media having grown up with a father who worked his entire career in the film industry. The house he grew up in had a television on from the time he woke up until he went to bed. The influence of stories, whether real or made up, was always present. Due to this exposure, Mitch viewed most of life's occurrences as scenes for a story. The results are visible here on this page and he hopes you will enjoy them. If you already have, he thanks you.
---
---
Jason McIntyre's On The Gathering Storm
---
---
~
| | |
| --- | --- |
| | Hannah Garretty is snatched from her bohemian life on the island and vanishes into a forest lair where unspeakable things have happened…and will continue to happen. We catch visceral glimpses from before the abduction, when she last came face to face with her own mortality. But can Hannah find a scrap of light in the absolute darkness of her ordeal? |




~ ~ ~ ~
Jason McIntyre

Born on the prairies, Jason McIntyre eventually lived and worked on Vancouver Island where the vibrant characters and vivid surroundings stayed with him and coalesced into what would become his novel, On The Gathering Storm. Before his time as an editor, writer and communications professional, he spent several years as a graphic designer and commercial artist. On The Gathering Storm is his first novel. Currently, Jason is hard at work on a follow-up novel series about The Night Walk Men and a coming-of-age tale which will be told in a trilogy of books: A young man on the brink of true adulthood, Sebastion Redfield experiences the trauma of his life when a trespasser breaks into his home. Sebastion and the psychiatrist assigned to help him recover from the break-in begin to unravel a more disturbing truth about his ordeal: that someone or some thing has been following Sebastian for some time...and he has no idea what kind of power and determination it has to ultimately find him.

---
---
W. A. Patterson's Future Useless
---
---
~
| | |
| --- | --- |
| | Lissa knew Carl Gussman as an "artifact," Dead almost 1000 years, unemployable, and unable to adapt to the future, until he disappeared over a century ago. Now Lissa is getting to know again the man she only thought she knew before through his journals. He's been alone for over a century, looking for the thing that could harm them all. Now she has to find Carl before it's too late! |




~ ~ ~ ~
W. A. Patterson

W. A. Patterson has worked in a variety of fields from being an embalmer to call centers, to working at anything with independent film. His first novel: Future Useless has just been released and he's hard at work on the next few books he hopes to finish in 2010. He lives in Kansas with his happy little family and hopes to make writing his career wihin the next few years.


~ ~ ~ ~



Cats in the Mouse House: A Nicholas Drake Novel by Michael Woods. $4.95 from Smashwords.com
Someone is killing scientists who breed medicine's "test tubes on four feet," the costly, genetically engineered laboratory mice that stand in for humans in thousands of medical research projects each year. Former FBI director turned news media magnate Nicholas Drake and confidential assistant John Konecki craft a chilling cure for the diabolical killer.



~ ~ ~ ~

Odd Road to Kabul by Patricia Keen-Diaz. $3.99 from Smashwords.com
This is the remarkable story of survival and a child's unique ability to pull through a harrowing fourteen-year cycle of neglect and abuse.



~ ~ ~ ~

Emma's Pennsylvania Kitchen by Laura Perkins. $3.99 from Smashwords.com
During the Great Depression and later during the Second World War, my Great Grandmother Emma Patterson was a professional cook at the hotel in Spangler, Pennsylvania. When she passed away, she left behind six handwritten recipe notebooks. I hope you enjoy rediscovering these old family recipes, many of which may not have been used for over half a century. I call it kitchen archaeology.



~ ~ ~ ~

The Switch and the Soul by R. Chaffee. $2.99 from Smashwords.com
After discovering the head of a teenage girl, Jenny must decide who to trust, the angelic voice of a complete stranger, or the painful revelations given to her by a violent intruder. She doesn't want to choose at all, she buried the answers long ago in the backyard of her mind, but if she doesn't, the decision will be made for her. Time is running out.



~ ~ ~ ~

The Son of Man Three, The Heylik by CW Johnson. $2.99 from Smashwords.com
Imagine they set out to clone the Son of God... Imagine they succeed... The Saga Continues...



~ ~ ~ ~


Voices by David Robinson. $2.99 from Smashwords.com
College lecturer Chris Deacon survives a terrorist bomb, only to find his life plagued by demons and voices muttering in his head. To rid himself of them he follows a trail into the frightening world of a top secret military experiment from the Cold War, its malign progeny, a new breed of beings, still working for their freedom and their desire to dominate the world.




~ ~ ~ ~




Sunny Ella by Sally Zybert. $2.99 from Smashwords.com
It seems to be the classic Cinderella story. With the help of a fairy godmother, beautiful Ella meets and falls in love with a handsome prince. But Ella has lost her mind from years of abuse from her stepmother and things aren't as she imagines.



~ ~ ~ ~


Cheap Shot by Steve Brewer. $2.99 from Smashwords.com
A phone call in the middle of the night brings Albuquerque Gazette Sports Editor Drew Gavin to the aid of his friend and reporter Curtis White, who has awakened beside a brutally murdered cheerleader. Unable to recall anything from the night before, Curtis swears he's innocent, and Drew believes him. But how does he prove it?



~ ~ ~ ~

The Final Diagnosis by Claire Datnow. $5.58 from Smashwords.com
The Final Diagnosis: What Autopsies Reveal About Life and Death, by Boris Datnow MD, and Claire Datnow, rewards readers with fascinating insights into this little known branch of medicine, its scientific conclusions and human repercussions. Like a good mystery, each case is salted with clues to help the reader solve the final cause of death—revealed only at the end.



~ ~ ~ ~


Das Grab des Salomon by Daniel G. Keohane. $4.99 from Smashwords.com
Seit tausenden Jahren wird vor der Welt ein Geheimnis verborgen, um es vor jenen zu schützen, die dessen Macht begehren. Päpste haben danach gesucht, Theologen über seine Existenz debattiert. Seit den Tagen des Königs Salomon wird immer ein Mensch auserkoren, um das Geheimnis vor einem Kult zu beschützen, der es für seinen eigenen dunklen Gott will ... und seinem Ziel nun nahe scheint.



~ ~ ~ ~


Haunted Empire by DeAnna Knippling. $2.99 from Smashwords.com
When Aoife Cavenaugh is kidnapped by her thieving, smuggling bastard of a cousin-in-law, she's torn between the need to avenge her beloved cousin and her greed for the research lab on his spaceship. If only she can trick him into satisfying both of her obsessions...



~ ~ ~ ~


Die Blutschuld by Sean Williams. $7.99 from Smashwords.com
In einer Stadt am Rand zweier Reiche, wo Blut Macht besitzt, vereinen sich drei Freunde, um ihre Familien zu retten. Sals Vater wollte seine Frau zurück auf die Welt holen – stattdessen kam eine Kreatur mit einer uralten Vergangenheit. Um sie zu finden, müssen sich Sal und seine Gefährten in die Kluft begeben, einen gewaltigen Riss in der Erde, wo schauerliche Kreaturen hausen ...



~ ~ ~ ~


NewsWired: On Assignment with Cale Calvert by Chris Wilson. $3.00 from Smashwords.com
The future is news, and Cale Calvert is on location to report it. Cale chases his news leads through a complex world where new science and technology are every headline. From genetic engineer at a dog show to recalls of 3-D video displays, Cale searches for the truth, and the scoop, without losing grip on his tenuous personal life.



~ ~ ~ ~


Gray by Rachel Karns. $2.99 from Smashwords.com
Maggie Whitaker decides to forego college to work in her family-run jewelry shop. Ready to embrace her adult life, she becomes entangled with a mysterious John Doe. Through discovering him, she ultimately discovers herself.



~ ~ ~ ~


L'Imperatore Del Mondo ( il Filantropo ) by Romy Beat. $14.99 from Smashwords.com
Cari lettori, Come si può quantificare un sogno , un sogno poi covato sin da piccolo , come nel caso del nostro EROE , che ha perseverato per anni , quasi fosse un'ossessione di vita , riuscendo poi nel suo folle intento , grazie al suo ingegno , la sua fantasia , ed alla sua enorme forza di volontà .



~ ~ ~ ~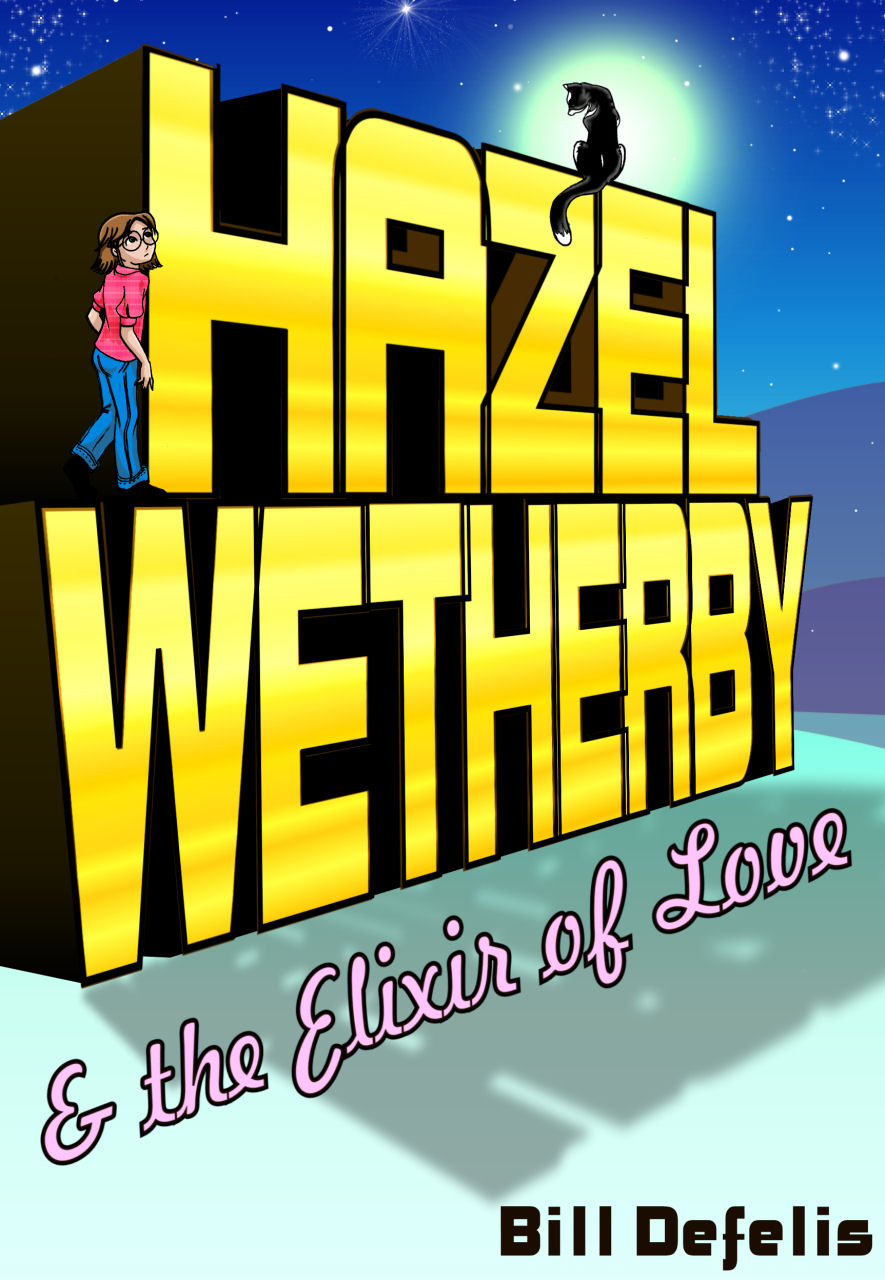 Hazel Wetherby & The Elixir of Love by Bill Defelis. $0.99 from Smashwords.com
Think 'Nancy Drew meets Men-in-Black.' To find her missing parents, 13-yr-old Hazel won't let anything stop her: not the police, not her loony kid brother's ravings about alien kidnappers, not even the dead guys trying to kill her. But first she'll have to join in a race to find something small and red and jolly. Winning that race is her only chance to save her family - and many others.



~ ~ ~ ~

21st Century Guide to Solar Power and Photovoltaics: Green Domestic Power from the Sun - Practical Information about Home Electricity, Water Heating, Panel and Cells, Solar Energy Financing by Progressive Management. $9.99 from Smashwords.com
This ebook provides comprehensive coverage of all aspects of solar energy and photovoltaic power, with practical advice and information on solar power systems for homes, farms, ranches, and businesses, along with extensive information about solar technologies and research - selecting residential rooftop electrical and water heating (solar thermal) systems and contractors, costs and benefits, more.



~ ~ ~ ~

The Godmother's Apprentice by Elizabeth Ann Scarborough. $5.99 from Smashwords.com
"Dear Rosie, Being an apprentice fairy godmother is complicated. Not only do I have to go out and find good deeds to do, but for a sidekick I have that hit man that Felicity changed into a toad. I wanted to take the cat but she seems to have had a big funeral to attend. Felicity isn't around much. She keeps disappearing through a door in the guestroom that opens on the side of a hill . . .



~ ~ ~ ~

With No Reservations by Leigh Michaels. $2.99 from Smashwords.com
When Lacey Clinton's father decides to sell his hotel, the only logical buyer is hotel tycoon Damon Kendrick. But Damon is more interested in Lacey than in the hotel and he's willing to buy only if she does him a few favors in return. Leigh Michaels is the author of more than 90 historical and contemporary romance novels and non-fiction books.



~ ~ ~ ~

Complement for a King II: Redemption by Richard S. Tuttle. $5.99 from Smashwords.com
The Great Peace is shattered. War is upon the Land of the Nine Kingdoms, but Antion and his friends journey beyond the Roof of the World to find a mage who vanished many generations ago. If Orro still exists, he is Jared's only hope to get the knowledge needed to fight the evil that is subduing the world, but Antion has doubts that Jared will be able to fulfill his mission even with Orro's help.



~ ~ ~ ~

Lessons From the Road; Start Up Tips 1-2-3 by Road Scholar. $5.00 from Smashwords.com
Courses and books dealing with startups tend not to cover the subject matter needed. Textbooks often explain theories, and shy away from the reality that entrepreneurs experience. After more than twenty start-ups in the USA and abroad, these lessons from the road have become a collection; and they are all one-liners; you can get a complete thought in a few seconds...so you have no excuse!


~ ~ ~ ~

The Widowmaker by Gene Cartwright. $3.99 from Smashwords.com
They've got murders they can't solve. A serial killer with a macabre sense of humor is loose in LA. The killer is unlike any the FBI or LAPD has seen. Victims are super-wealthy, married men and their lovers—including a famous mega-evangelist in an adulterous affair. All are murdered by close range blasts from a .44 magnum.— Call John Roméo; he has an eye for beauty and a nose for murder.


~ ~ ~ ~

My Gentle Butterfly by Dr. Claus. $9.99 from Smashwords.com
You are Beautiful, Dark Am I My gentle Butterfly and My Lover While I Breathe, We Love on Butterflies My Valentine, Only You Awaken Love Deep Inside Wearing You will Color the world in Majestic Ecstasy Upon your wings you're Loving Me my Cherubim You are Painting My Soul with Butterfly Kisses and a Sachet of Myrrh You are the Mother of Butterflies


~ ~ ~ ~

Grant Me Timely Grace by Timothy Woods. $4.99 from Smashwords.com
Union Major Russell Johns wonders why he wasn't courts-martialed. He's being played by Confederate spy and confidant of Lincoln's cabinet Gerard Chantier. Gerard's plans will end with Washington's capture by JEB Stuart, Lincoln's kidnapping and win the war for the South. Can Russell use Chantier's daughter to get to Gerard? He must face a daunting moral challenge he's ill-prepared for.


~ ~ ~ ~

Carlisle Pride by Leigh Michaels. $2.99 from Smashwords.com
With the family fortune gone, Brooke Carlisle has struggled to support her two younger sisters and make ends meet. Then Tyler Marshall comes back to town, seeking revenge because of the ruthless way in which Brooke had broken their engagement. But how much is enough to satisfy Ty? And what does he want, anyway? The remains of the Carlisle business? The family home? Or Brooke herself?


~ ~ ~ ~

Apocrypha Sequence: Insanity by Shane Jiraiya Cummings. $0.99 from Smashwords.com
Explore the human mind as it is pushed to breaking point. What if every man you'd ever met was named Ian? What if the stress of an unrelenting routine intruded while you were stopped at an intersection? Insanity is a darkness that can envelop you before you're even aware of it. Sometimes, it begins with an itch, sometimes, a mysterious invitation. Regardless of the catalyst, it never ends well.


~ ~ ~ ~

Good Morning, Friend Moon by Aaron Walker. $3.99 from Smashwords.com
The Sun rises one morning to see a surprising sight, his good friend Moon is almost falling asleep in the morning sky! A light-hearted and whimsical story of friendship for story time with young or early readers. One of the first of its kind illustrated children's e-books for e-reading devices.


~ ~ ~ ~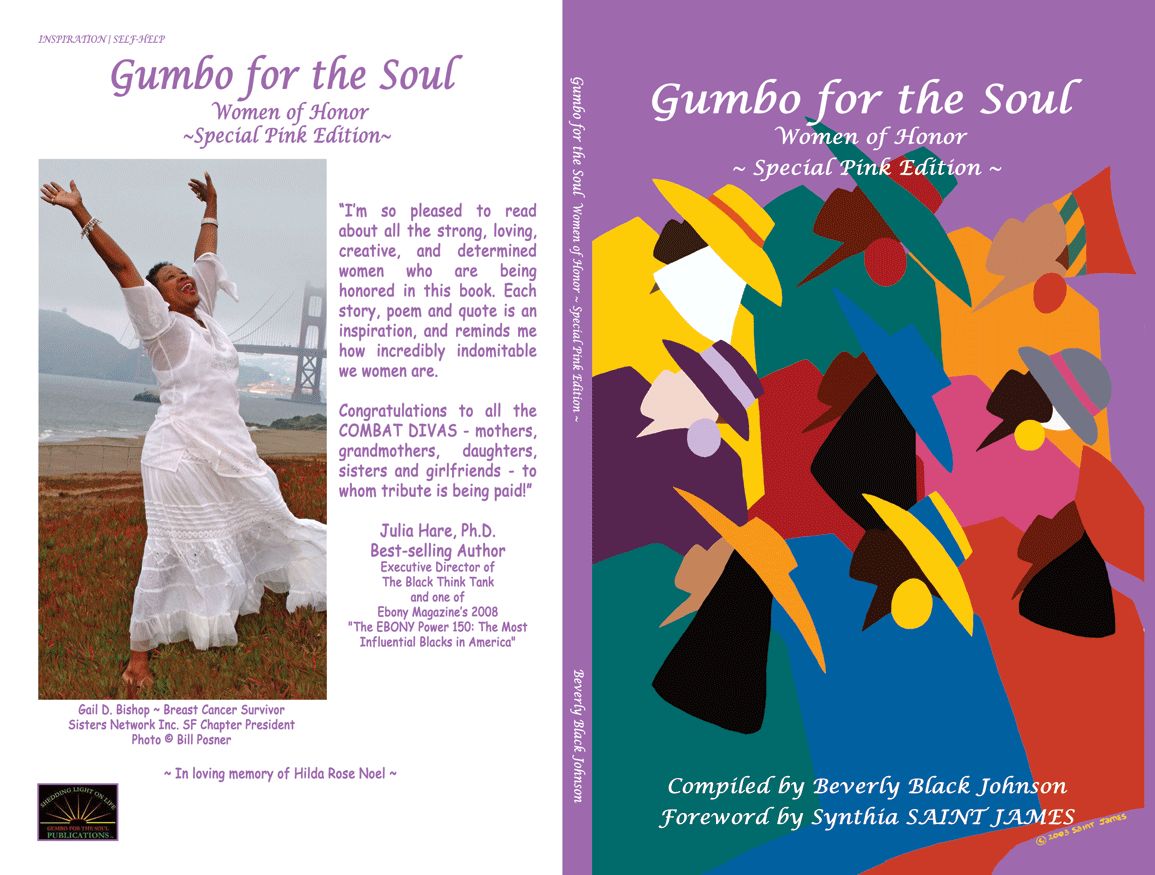 Gumbo for the Soul: Women of Honor by Beverly Black Johnson. $7.95 from Smashwords.com
Gumbo for the Soul: Women of Honor ~ Special Pink Edition ~ An anthology of savory literary offerings honoring women and supporting the fight against breast cancer. Compiled by Beverly Black Johnson Foreword and Cover design, 'Sisters of Courage' ©Synthia SAINT JAMES ~a Bruce George Media vision~


~ ~ ~ ~

Dragon's Fury - World War against America and the West - Volume II by Jeff Head. $2.99 from Smashwords.com
The unthinkable has occurred. Fundamental Islam and Red China have allied together. An initial surge against weakened US forces has pushed America out of Iraq and Kuwait, followed by a surprise attack by North Korea, and then a devastating attack against US relief forces in the Western Pacific by the Chinese. Dragon's Fury Volume II sees America and her allies realing from defeat!


~ ~ ~ ~

SEAsoned: A Chef's Journey with Her Captain by Victoria Allman. $7.99 from Smashwords.com
Sprinkled with over 30-mouthwatering recipes and spiced with tales of adventure, SEAsoned is the hilarious look at a yacht chef's first year working for her husband while they cruise from the Bahamas to Italy, France, Greece and Spain, trying to stay afloat.


~ ~ ~ ~

The Chosen by John Hartness. $3.50 from Smashwords.com
A cross-country road trip with angels, demons, immortals, smart-aleck waitresses and a whole lot of whiskey. Great for fans of Christopher Moore and Kevin Smith!



~ ~ ~ ~

Moose on the Table: A Novel Approach to Communications @ Work by Jim Clemmer. $9.99 from Smashwords.com
Jim Clemmer has used the Moose-on-the-Table metaphor for years to help executives, managers and staff, identify internal and external challenges that everyone seems to know, but few dare to discuss openly at meetings. In this "edutaining" business fable, Jim provides realistic scenarios and solutions, showing how individuals and organizations can address the big issues that undermine success.


~ ~ ~ ~

Witches by David Addleman. $3.99 from Smashwords.com
This books is a collection of short stories, each involving a witch in some way. Some are from the witch's viewpoint, others are from the viewpoint of people encountering witches.


~ ~ ~ ~

Darts? What a Laugh! by Ivan Brackin. $4.99 from Smashwords.com
The world's funniest darts book - an entertaining novel about Britain's most popular indoor sport. Well… second most popular. Under the guiding hand of his canny old grandpa, Kerry sets off to conquer the world of darts. And dsicovers it ain't that easy. But a lot of fun trying. Humor for players and non-players. Also some old-timers' tips for beginners. Packed with original cartoons


~ ~ ~ ~

Getting a Life; Making a Living by Alice Elliott Brown. $3.99 from Smashwords.com
If you've wanted to start your own business, but didn't know where to start, this is the practical handbook to get you going.



~ ~ ~ ~

The Ship in the Hill by William Sullivan. $4.95 from Smashwords.com
Based on the true story of a Viking burial ship unearthed on a Norwegian farm in 1904, this historical novel alternates chapters between the archeologists and the Viking queen who sailed the ship a thousand years earlier.



~ ~ ~ ~

Safari Guide by Brian Blum. $4.00 from Smashwords.com
This is a great guide if you're going to Africa on safari. We're going to Tanzania this summer.


~ ~ ~ ~

SHADOWLAND by Mrinal Bose. $4.99 from Smashwords.com
Shadowland is the story of a doctor who seeks survival, sanity and justice after he is stripped of his right to a small piece of land in Kolkata suburb. Set against the backdrop of a degenerate Marxist regime in Bengal in the nineties, it is a compelling narrative of the doctor's long battle with the powers-that-be, and a masterly portrait of contemporary India with dollops of authenticity, exotica and humor.


~ ~ ~ ~

World Voyagers by Philip Shelton. $9.99 from Smashwords.com
Indie and IPPY Award Winner 2008! The e-book version of "World Voyagers" brings all of the adventures of Phil, Amy and Stew to small hand-held devices. Embark on a hunt for crocodiles, while waiting for the dentist. Frolic naked in a Polynesian ceremonial mare, while waiting in line at the post office. Read, eat and weep as you learn about love, loss and goats head soup.


~ ~ ~ ~

Cantor Fitzgerald By The Numbers by Cara Ellison. $5.99 from Smashwords.com
Legendary bond-trading company Cantor Fitzgerald entered the world stage on 9/11 when it lost over half its employees. This short essay lists explores the statistics that shocked us all.



~ ~ ~ ~

Middle of Nowhere by Steve Grossman. $4.99 from Smashwords.com
Jesse Girard is on the run and heading for the ocean, but a bad choice in dark bar brings him to a seedy, run-down motel somewhere south of Boston. Once a haven for vacationers and locals on long weekends, The Patriot Inn, is forgotten and fading. A place where few people stay the night and even fewer stay a second. But, as Jesse discovers, it is a good place to be if you don't want to be found.



~ ~ ~ ~


A Space Between by Scott Fitzgerald Gray. $0.99 from Smashwords.com
"A Space Between" is an excerpt from the fantasy anthology "A Prayer for Dead Kings and Other Tales". In this dark story of passion and murder (unintended and otherwise), a prince and princess share a bond of blood and a dark secret — both of which threaten to destroy them when their father is killed… "A Prayer for Dead Kings and Other Tales" — Coming July 2011



~ ~ ~ ~


Crash by Darren G. Burton. $0.99 from Smashwords.com
Jason is returning home to London from a business trip in Crete. An hour and a half into the flight and both jet engines flame out for no apparent reason. The captain diverts the aircraft to the nearest airport for an emergency landing. However, the flight doesn't make it and crashes in a remote mountain wilderness somewhere near Slovenia.



~ ~ ~ ~


Humans Untied by Michelle Murrain. $3.99 from Smashwords.com
"Humans Untied" is Volume 3 of the Casitian Universe Trilogy. This novel takes off where "The Story of New Earth" (Volume 2) left off. Things on Earth and New Earth are settling down, but then Terrans are faced with an almost insurmountable task. Marianne and Ja'el reunite, and help the next generation prepare New Earth for massive immigration of Humans from Earth.



~ ~ ~ ~


Money Ain't Nothing by Jason Blacker. $0.99 from Smashwords.com
Money ain't nothing if you've got a lot of it. But then again, a lot of money won't necessarily buy happiness either. In this Anthony Carrick mystery, hard boiled detective Anthony Carrick is asked to solve the murder of a rich dame's son. Police think it's an accidental death, but could it be something more sinister?



~ ~ ~ ~


NO GOD? KNOW GOD by Neil Curtis. $7.77 from Smashwords.com
Do you have doubts about God? Ever tried communicating with God? Do you feel as if your prayers go unanswered?This book was written for you. In the early chapters of this book, the Godly-renown author, Neil Curtis, describes his remarkable experiences with the Creator, preparing the reader for a spiritual, reality check.



~ ~ ~ ~

Or Not to See by Nicole Zoltack. $0.99 from Smashwords.com
If Ana wants to live to see autumn, she needs to stay strong and smart. No one said being a vampire hunter was going to be easy, and Ana is about to learn that first hand…



~ ~ ~ ~


By Rod or By Dagger by Eric Culler. $0.99 from Smashwords.com
A stolen dagger and purse of coins are enough to elevate Selth Barnicade from pickpocket to adventurer. He soon finds the stakes have risen as well when he is caught in a secret struggle for an artifact of power. Now he must turn the conflict to his advantage as he battles through cities, wilderness, and mountains, knowing he will either survive or perish by rod or by dagger.



~ ~ ~ ~


Dead Pen Pals by David Diamantes. $3.99 from Smashwords.com
Ever visit websites you know you shouldn't? Neil Hartley did. So did Darnell Harris. They both met Karin online and fell in love. She's thirty, beautiful and in a bad marriage too. Only "Karin" is really a morbidly obese Internet conman named Duncan Weller who blackmails his victims.



~ ~ ~ ~


A POINTED DEATH by Katharine Russell. $5.99 from Smashwords.com
A Pointed Death by Kath Russell is a comical mystery thriller set in the world of biotechnology, featuring a feisty female heroine and her shorthaired pointer, Skootch.



~ ~ ~ ~


A Cord of Three: Christ Centered Marriage by Sheryl Sanderson. $9.99 from Smashwords.com
Whether you are newlyweds, or have been married for many years, this book of 366 daily devotionals will assist couples in establishing and keeping a Christ centered marriage. Each devotional includes topics for discussion and/or prayer suggestions to get you started. For an investment of just a few minutes a day, you will grow in your spiritual walk together.



~ ~ ~ ~

Seven Second Memory. Memory techniques that will change your life. by Lamont & Eadie. $8.99 from Smashwords.com
Discover how you can literally re-grow your brain connections, reverse the ageing process and transform your memory. This is a PLAIN English guide book to a younger brain age. Written by a leading neuro-science expert and an experienced educator and trainer, it contains clear instructions, is easy to follow, gives examples and a memory agility workout. Why does it take 7 seconds to remember?



~ ~ ~ ~

Spots Of A Leopard - a journalist grows up by Aernout Zevenbergen. $9.99 from Smashwords.com
"Spots Of A Leopard - a journalist grows up" is a quest to discover the meaning of modern-day manhood. When internationally acclaimed journalist Aernout Zevenbergen moved to Kenya in 1997, he had no idea how deeply his encounters with joy and sorrow in Africa would effect him. Writing about the most inspiring as well as the most disconcerting facets of life, Zevenbergen learns how to grow up.



~ ~ ~ ~

No solo se ama con el corazon. (Español) by Joseph Jaim Zonana Senado. $9.99 from Smashwords.com
Aunque el corazón y los sentimientos son lo más importante en un matrimonio, no podemos dejar de lado las funciones que desempeñan los demás órganos. Dos personas que se aman no necesariamente llevan una buena relación, así como no todos a los que el corazón les funciona bien están sanos.



~ ~ ~ ~

Hometown Prophet by Jeff Fulmer. $5.99 from Smashwords.com
Following a spiritual experience, Peter Quill begins to have dreams that come true. When he correctly predicts a major event in front of the church, he is heralded as a modern day prophet. It isn't until his dreams challenge the biases of people in the community that he comes under attack, discovering what it means to truly be a prophet of God.



~ ~ ~ ~

Undercover Agent; How One Honest Man Took on the Drug Mob...And Then the Mounties by Peter Rehak. $4.99 from Smashwords.com
It was North America's biggest drug bust, worth $238 million. The man behind it was a small-town businessman who fooled the Miami drug barons who were setting up a pipeline into Canada. Leonard Mitchell worked undercover for the RCMP for 19 months because "it was the right thing to do." He was successful but it earned him a lifetime run from the mob and he also had to take on the Mounties.



~ ~ ~ ~

Operation Stargazer by Chris Hawley. $4.99 from Smashwords.com
Bill Steadman and his friends may still be average teenagers, but now the grave responsibility of saving Planet Earth has landed squarely on their young shoulders. It tells how Bill and Sonia, together with their friends, Ben and Tim, involve themselves in the battle to save Mars from Zigismo, the evil dictator of Zeronera, who is intent on enslaving the inhabitants of the Red Planet.



~ ~ ~ ~

Wildflowers by Steven Roberts. $5.99 from Smashwords.com
Three summers, two girls, one boy. Three young people participate in a story of romance, character growth, and heartbreak. One girl is desirable, one is adorable, and a boy is trying to grasp the inevitable.



~ ~ ~ ~

Warm Christmas Wishes by Melange Books, LLC N Schumacher. $6.99 from Smashwords.com
Seven heart-warming stories by five brilliant story tellers for this Christmas season.



~ ~ ~ ~

Honey on White Bread by Melange Books, LLC N Schumacher. $6.99 from Smashwords.com
When seventeen-year-old Claire Flanagan is wrenched from her father and deposited at the Good Shepherd's Home for Wayward Girls, all dreams for Hollywood stardom are lost. In this post WWII coming of age novel, Claire discovers the silver screen can't compare with the fight she takes on for the leading role in her own life.



~ ~ ~ ~

The Christmas Quilt by Melange Books, LLC N Schumacher. $6.99 from Smashwords.com
The Christmas Quilt is an inspiring, O'Henry-style story that follows the journey of a fanciful holiday quilt through the lives of 12 diverse families in the Chicago-land area. From January to December, seasons change, but not as dramatically as do the lives of those touched by the quilt's presence.



~ ~ ~ ~

Icefall- A Dane Maddock Adventure by David Wood. $2.99 from Smashwords.com
When the bones of the Magi are been stolen from a German cathedral, the whispere words of a dying priest sends Dane on a race to solve a centuries-old mystery. Danger lurks at every turn and no one knows where the clues will lead... or what they will uncover. From ancient cathedrals, to hidden temples, to icy mountain peaks, Dane and Bones must outwit their enemies in the thrilling novella Icefall



~ ~ ~ ~

Fat To Fast by J. William Turner. $4.99 from Smashwords.com
Set in Australia, Kendal, a morbidly obese teenage boy who wants to be an endurance athlete, travels 1200 miles from a big city in the south to a sub-tropical coastal town to receive help from Dennis, a retired psychologist. With patient guidance from Dennis, he learns about healthy lifestyles, confronts his emotional demons, and finds himself on the road to realising his dream.



~ ~ ~ ~

Harvest of the Heart by Michael Selmer. $4.99 from Smashwords.com
Elsa is four years old when her mother is the first victim of a serial killer known as the Harvester. The horrific memory is suppressed, but has a dramatic impact on her life. She learns to move on and find happiness, but each fall the Harvester strikes again, reviving the pain. Now a young woman, Elsa takes the law into her own hands and devotes her life to killing the Harvester.



~ ~ ~ ~



~ ~ ~ ~